---
CÉLINE
2019
---
In 2019, it was declared that the iconic French fashion house '
CÉLINE
' would be transitioning it's creative leadership. The beloved Creative Director
Pheobe Philo
would be leaving after a decade long reformation of the brand into the minimalist womenswear pinnacle.Impassioned by Philo's departure, fans reminsced on the history as titled
"the Old CELINÉ"
, the era of it's glory from 2008-2018.
This infographic exists as an homage, using the color palettes, typefaces, and textures of CELINÉ during the Philo years to celebrate it's brand history. Simultaneously it chronicles the entire timeline of leadership and international presence, establishing it's significance as an international fashion powerhouse.
CÉLINE Digital Infographic from Misha Tahir on Vimeo.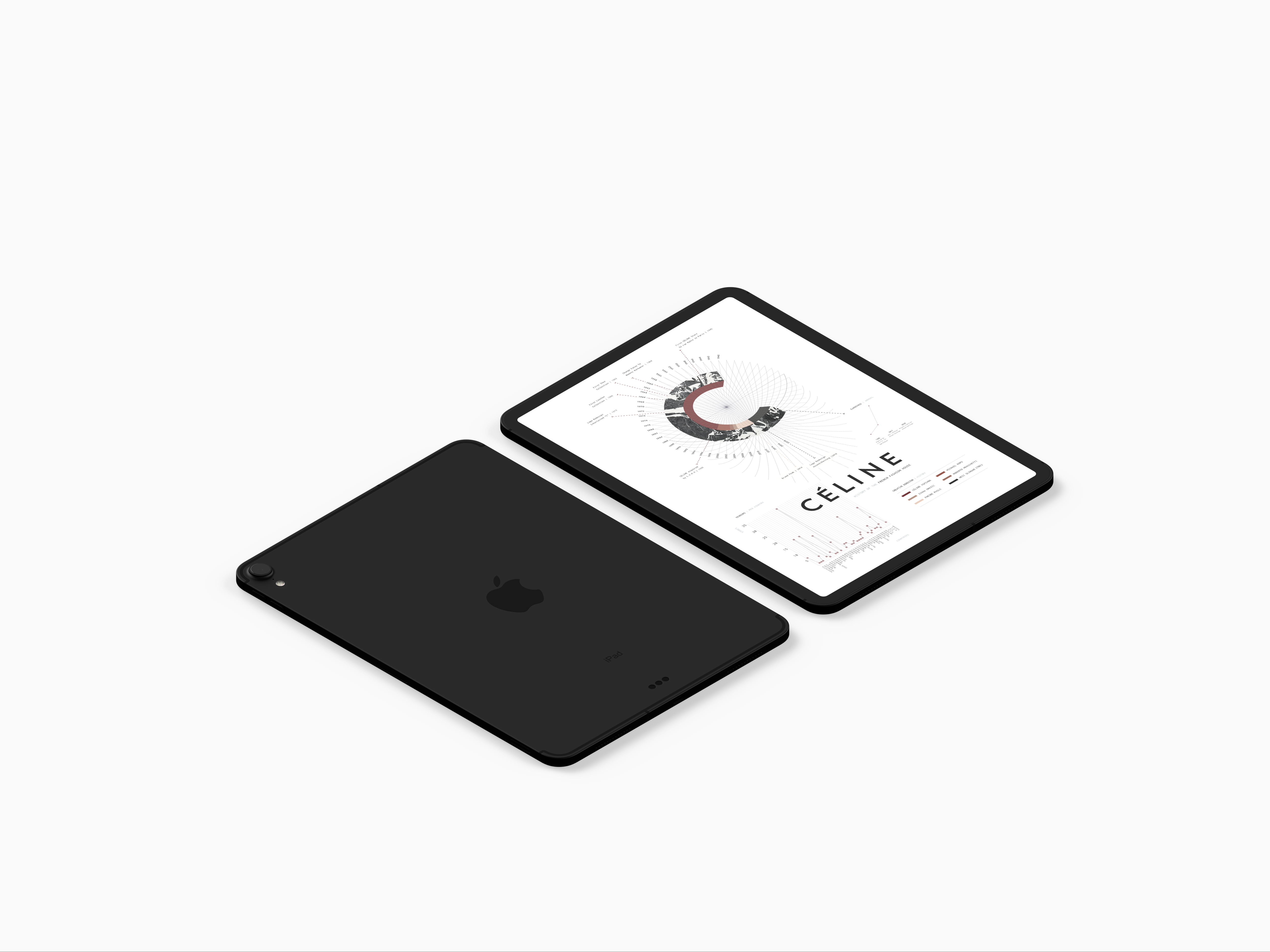 Information Systems, Digital Editorial